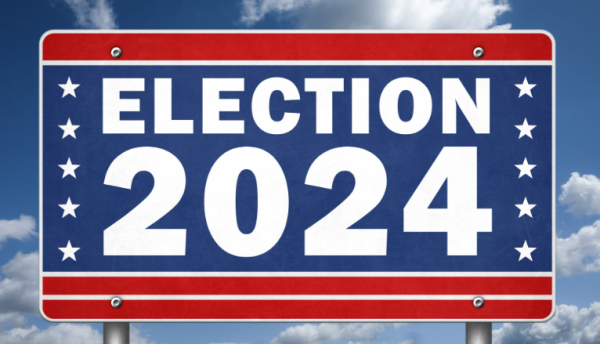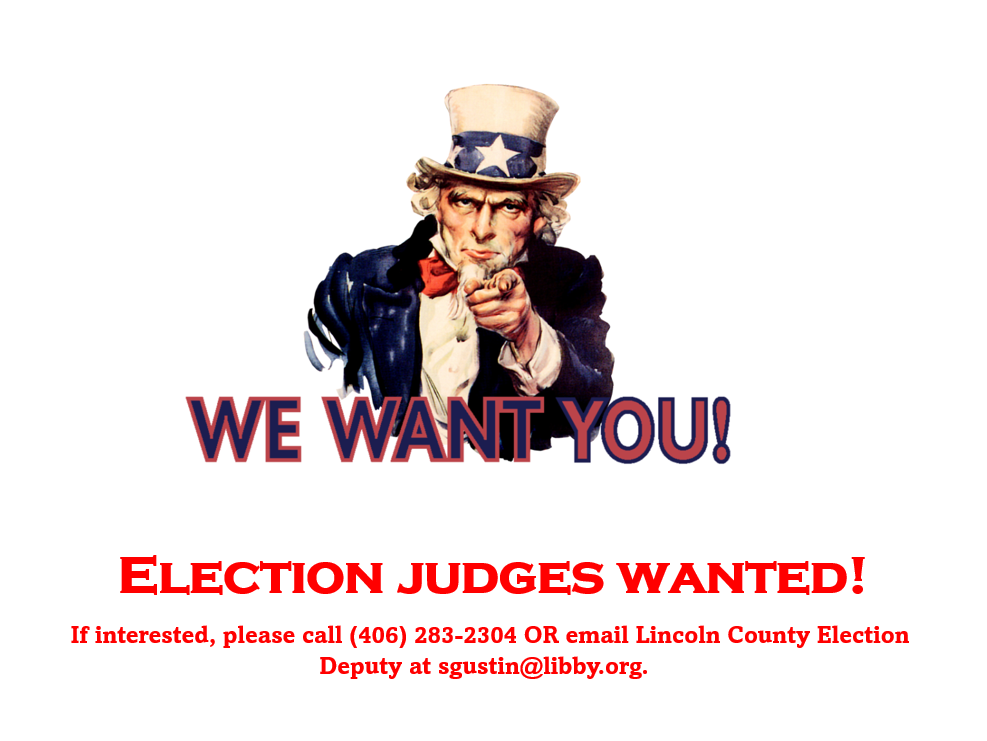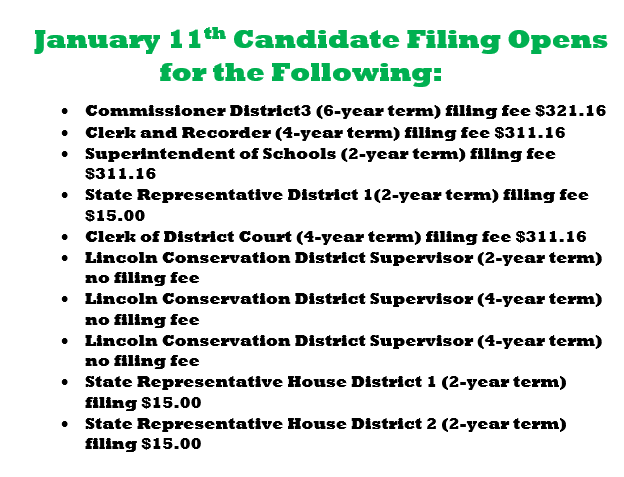 Lincoln County Elections Office: Voter List Request
An elector may fill out this form and mail: LINCOLN COUNTY ELECTION OFFICE, 418 Mineral AVE., LIBBY, MT 59923 or email it to LC Elections to request a voter list. You may also fax it to: (406)293-8577 (If faxing, please call to confirm receipt)
Lincoln County Elections Office Voter List Request Form
---
---
The Lincoln County Elections Office administers federal, state, county, municipal and special district elections in Lincoln County according to federal and state election laws. School elections are administered by the school district, unless we are asked to assist.
As part of administering these elections, we maintain the voter registration database for over 13k active voters. Nearly 60% are absentee. We still have 15 precincts, but now have only 3 polling places:
Eureka – High Road Youth Center – 1295 2nd Ave. E, Eureka, MT - Precincts 1, 2, 4, 15, 16
Troy – Troy Activity Center – 380 N 4th Street, Troy, MT – Precincts 5, 6, 7, 8, 14
Libby – Memorial Center – 111 E. Lincoln Blvd., Libby, MT - Precincts 9, 10, 11, 12, 13
Voter Registration Cards and Absentee Ballot forms can be obtained online, or at the elections office.
Helpful Voting Forms
To provide better service, several filing forms are available to print and personally deliver or mail to the Election Department.
Voter Registration Application

Application for Absentee Ballot
Is your voter information current Voter Portal (mt.gov)
---
Voting Criteria
To vote in Lincoln County, you must meet the following criteria:
18 years old, or older, on, or before, the next election

A citizen of the United States

Have lived in Lincoln County, MT for at least 30 days

Registered to vote as required by law
You cannot vote if:
You are currently a convicted felon serving a sentence in a penal institution

Have been judged in a court of law to be of unsound mind
Click here to check your voter registration status.
---

7/6/2023